Posted by Simone on Aug 4th 2017
Hi readers. My name is Simone and I'm the author of the cheeky and sexy blog, Skinny Dip. I'm here today to share my experiences of the Eva Couples Vibrator by Dame Products.
I've had my eyes on Eva ever since my friend told me that she'd found "the most amazing sex toy ever" and urged me to get one of my own. Naturally, I was intrigued.
If you've spent any time browsing the pages of Sexcuse Moi, you've probably stumbled across Eva. She looks like an adorable beetle that fits in the palm of your hands and promises to take partnered sex to a whole other level.
Eva is the first hands-free, strap-free, non-intrusive couples vibrator. Made of the smoothest silicone, Eva's flexible wings fit snugly under a woman's labia majora, making it possible to experience clitoral stimulation during intercourse or while playing solo. Eva is designed to stay out of the way during penetrative sex, giving you a boost of stimulation while leaving your hands free to move around and focus on intimacy.
She's made of phthalate free, medical grade silicone; is water resistant, features a motor with three different speeds, and is completely rechargeable by USB.
How to use Eva.
Since Eva's wings are meant to fit under your labia majora, it might take a few tries to get the positioning right. Start by tucking the toy in place while it's not vibrating. The closer the wings are tucked towards your body, the more secure it will feel. You can then turn it on and play around with it's positioning so that it provides stimulation exactly where you want it. Pro tip: while lube generally makes toy play and partnered sex feel awesome, avoid adding lube directly to Eva. She needs some friction to stay in place.
She's very versatile. You can use Eva during penetrative sex, while pleasuring your partner, underneath a harness or for solo play - either alone or with another penetrative toy like a dildo or vibrator.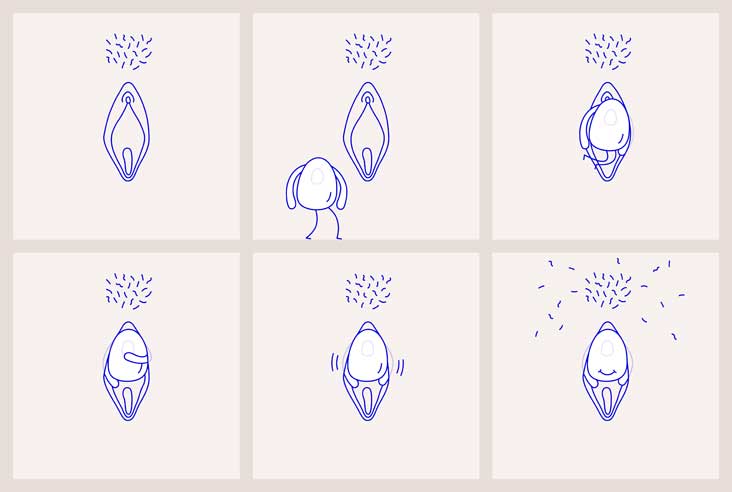 How she feels.
I'm currently without a partner so I decided to try Eva for solo play. Long story short: I don't think solo play is Eva's specialty. I found that the vibrations alone, while steady, weren't quite enough to get me off. I also had to hold the toy in place with a finger, so it wasn't hands free (for me). My general impression of Eva is that she'd work best coupled with some penetration - either from another toy or a partner. Perhaps I'll get a chance to try this in the future!
In the meantime, I'll continue to use my favorite clitoral vibrator, The Crave Duet for solo play.
With that said, I don't want my experience to be the final word. To get a more balanced perspective, I spoke to my friend who initially recommended Eva. She uses the toy regularly with her partner.
When asked what she loves most about Eva, she shared, "Eva is very functional and an easy design to use. It's unobtrusive for couples sex and facilitates more consistent orgasms. find the Eva to be really effective because it doesn't interfere when you are having sex with your partner but it gives you the ability to get off every time. It also makes it a lot easier coordinate climaxing with your partner, which is a bonus."
She explained that for her, Eva stays in place during sex but, "I always have a finger on it to direct the stimulation. I didn't really find it that hard to figure it out - it's fairly self explanatory but I think you develop your own style as you get used to using it."
I think this goes to show that not every toy is going to work the same for each body. The nice thing about Eva is that she has flexible wings, so it's relatively easy to play around with the toy to find what works for you. Additionally, the Dame website (makers of Eva) has a bunch of really great tips and tricks on how to make the most out of your Eva experience.
As my friend says "Eva has definitely improved sex for me and made me expect an orgasm every time rather than just hope for one."
Amen to that.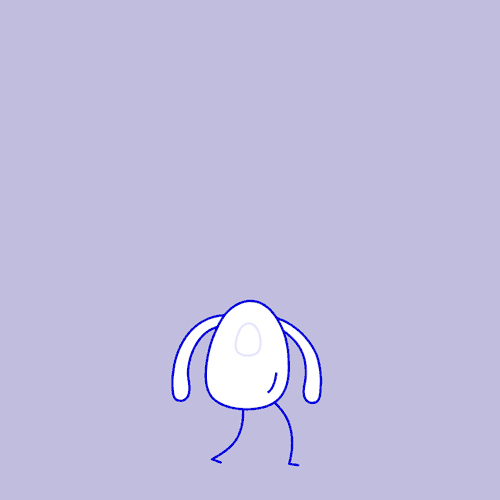 Image Credits: Dame Products