Posted by AV Flox on Apr 8th 2016
People speak of debauchery as a thing that is always on the increase, referring to previous eras as though these were chaste, pure, utterly devoid of any pleasure. But the human animal is a creature of its appetites and no era is free of desire -- something we prove time and again thumbing through vintage erotica.
This here is the work of Roland Brévannes, a French author and artist who between 1903 and 1939 wrote and illustrated almost one hundred fetish novels. The images in this post come from the book Le Dressage de la Maid-Esclave, which was published in 1930 by one of the Paris publishing houses that specialized in the fetish genre,
Brévannes is perhaps best remembered for his depictions of women in positions of dominance over men or other women, though his work explored a number of fetishes, from cross-dressing to role-playing animal characters. He never signed his work using his name, opting instead for pseudonyms which frequently employed approximate anagrams, such as Don Brennus Aléra and Bernard Valonnes. Because of the number of pseudonyms used and the subversive nature of the subject matter, we don't know much about him or the precise number of books he penned. Almost every book of his is out of print and very difficult to find. Nevertheless, the erotic art archive Erotomane has a fine collection of images from his works as well as over 45,000 others in the category of vintage erotica. Indulge yourself.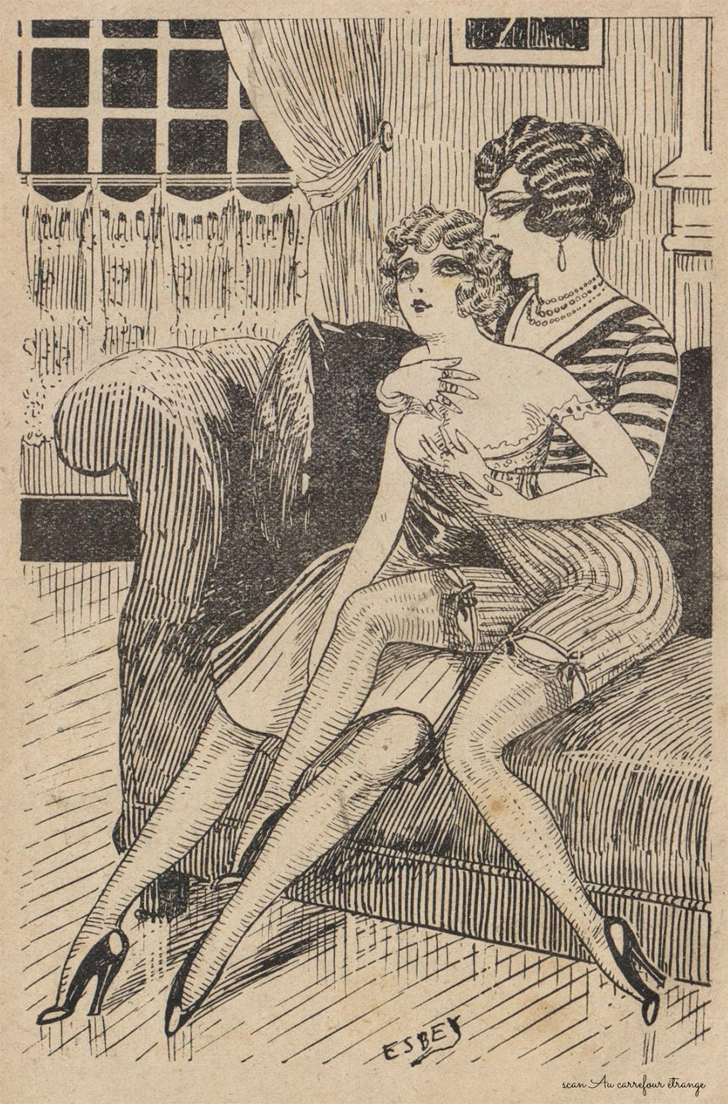 Via Au Carrefour Etrange.